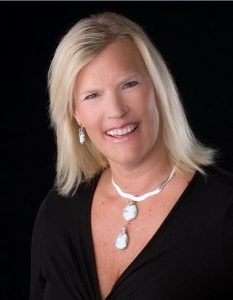 Jan Barduson Tripp graduated from Hastings High School as the class valedictorian in 1971. She received her Bachelor of Arts degree Magna Cum Laude in physical education with a dance minor from St. Olaf College in 1975. After teaching physical education and health in the Rosemount and Hastings Public Schools, Jan started Jan's School of Dance, Inc. in the fall of 1981.
For over 35 years she has enjoyed teaching pre-school through adult classes. Her dancers have gone on to dance both professionally with Disney, Minnesota North Stars, Minnesota Swarm, and Minnesota Vikings, as well as at the college level.
Jan is a member of DEA and has attended numerous conventions throughout the years. She is happy to discuss any questions with you. Please call 651-437-1584 if you need assistance.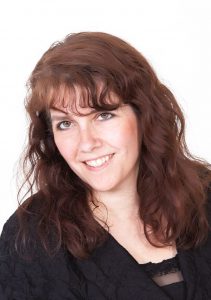 Julie Mattimiro danced for Jan's School of Dance until she graduated from Hastings High School. After high school, she went on to earn her Bachelor of Arts in Biology from the College of Saint Benedict and her Masters in Education from the University of Wisconsin – River Falls.

Julie has been teaching students age toddler through adult at Jan's for many years in a variety of disciplines including: tap, ballet, tumbling, jazz, lyrical, contemporary and clogging. Julie's calm demeanor and steady approach is a valuable asset to the teaching staff.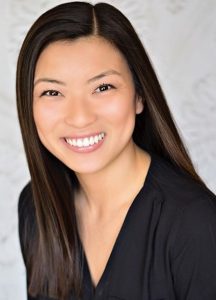 Katherine Griffis began dancing at the age of three when her mother noticed her inability to sit still during violin lessons. She began dancing recreationally and later moved on to compete in the styles of tap, jazz, ballet, and lyrical for 15 years. Katherine's passion for dance was further nurtured at St. Olaf College where she pursued a dance major, graduating magna cum laude with departmental distinction in dance. Since graduating, she has had the opportunity to work with many populations including children, university students, veterans, healthcare professionals, and senior citizens as an artist with Stuart Pimsler Dance & Theater, based in Minneapolis. Katherine finds no greater joy than sharing the love of movement with others, and seeing her students grow!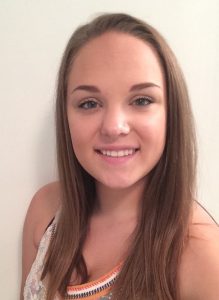 Alexis Kimmes is a graduate of Randolph High School where she was an All-State performer in dance line. She currently attends the University of Minnesota where she is studying physiology. She also finds time to coach Randolph's powerhouse dance team.

Lexi was a student at Jan's School of Dance for 15 years where she was an accomplished dancer in lyrical, jazz and clogging. We are very happy to have her on our staff.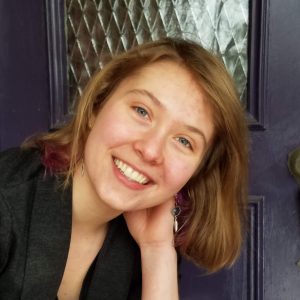 Maddy Woodman has been dancing since the age of 3 and attended Jan's School of Dance for 13 years, competing in a variety of styles including jazz, ballet, modern, hip hop, lyrical, and clogging. She also danced with her high school team where she had the honor of serving as captain and choreographer and performing at the state competition. Maddy's passion for dance has brought her to the University of Minnesota where she is currently pursuing a BFA in dance and a minor in Spanish studies. During her time at the U of M she has performed in various campus productions and has had the opportunity to work with acclaimed dance artists from the Twin Cities. Maddy also teaches fitness classes including cardio kickboxing and barre. She loves finding positive and fun ways to get people moving!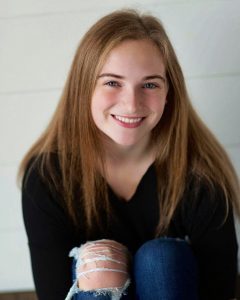 Katie Boyd began dancing at Jan's School of Dance at the age of 5. She was involved in several lines, including clogging, jazz, lyrical, contemporary, novelty, solos, duets, and even a trio. Katie currently works for Allina Health, while pursuing her bachelor's degree in Healthcare Management at the College of Saint Scholastica.
While dancing competitively at Jan's, Katie was a student teacher for 6 years. She helped with younger classes involving tap and jazz, as well as assisted with pre-teen and teen lines.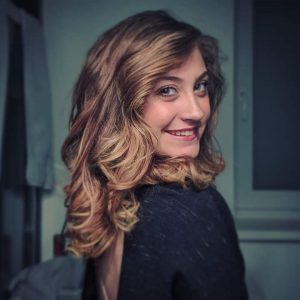 Ashleigh Overlander was a dancer at Jan's for 15 years. She student taught from the time she was in 7th grade until she graduated. She became an assistant teacher after graduation, and this year is a teacher for ballet and k-2 combo. She finds teaching children to be a great way to use the skills she has learned and help them grow into talented dancers. Outside of dance she is a certified health coach and boxing trainer at 9Round in Apple Valley. She is also a wing for The Twin Cities Amazon Rugby Team.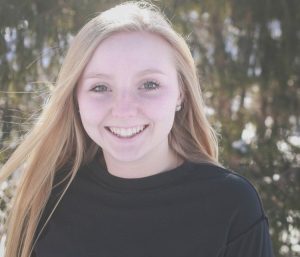 Nicolle Bond began dancing at Jan's School of dance at the age of 3. While dancing at Jan's for 15 years she was involved in acro, clogging, super clog, ballet, point, jazz, lyrical, contemporary, hip hop, novelty, solos, duets, and trios. Nicolle was also a student teacher for many years and continued to teach in the summer while attending college during the school year.
Nicolle will be graduating from Winona State University (WSU) in December with a major in Business Administration and minors in Accounting, Dance, Economics, and Finance. She has been very involved in the dance program at WSU and has choreographed dance pieces for the performances in Winona. From 2019 – 2020, Nicolle was the assistant director for "Dancescape", which involves a big performance every year.
Schedule Weekend Studio Time – Room A
If you want to schedule studio time for a weekday during non-class times, email Jan directly.
Reminder: Do not schedule studio time before noon on Sundays!