Jan's is a Place to Shine
Celebrating 40 years!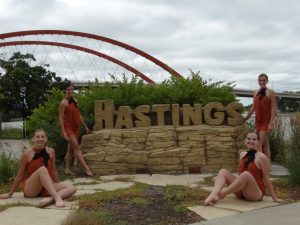 Jan's School of Dance believes the gift of dance is a valuable choice and can be an important asset in all aspects of development.
Dance is an excellent exercise for the mind and body.
Dance is for Everyone!
Dance encourages large muscle movement and promotes greater joint mobility. It also improves muscle tone, spatial awareness, coordination and social interaction. Jan's offers a dance class for students of all abilities on Fridays. Cost is $36 per month plus $15 per child annual registration fee.
Complete the non-competition class registration form and come join the fun!
---
Jan's News:
Updated 1/24/2021
Important Dates
Extra Rehearsals – January 24
Giant Clog – 4:00 – 5:20 pm
Turquoise/Blue Clog – 5:30 – 6:30 pm
Super Clog – 6:40 – 7:45 pm
January 27
Diamond Clog – 4:00 – 4:45 pm
Emerald Line
Emerald clog will stay late and use technique time on Mondays for rehearsal (4:50-5:15) starting January 18.
Purple Line
Purple clog will rehearse on Fridays during technique (4:50-5:15) starting January 15. This is in addition to normal Tuesday classes.
Hair, Makeup and Jewelry
Training session – January 28 from 5:15-5:40 pm at studio. Hair and makeup training session for all dancers new to competition/new to Jan's competition. One parent should attend with each dancer.
Jewelry order: Due January 25 (link to form below)
Makeup order: Due January 20 (link to form below) – you may order through any Mary Kay representative but MUST use the colors specified on the form.
Wig orders: Order directly from Creative Hair Design in Hastings. List of wigs needed by line is below.
Jewelry Order Form 2021 Jan's Comp Make Up Order Form Wigs needed by line
Boot Camp at Studio
Friday, February 5 from 6:00-9:00 pm
Saturday, February 6 from 9:30 – 4:00 pm
Boot Camp Info Boot Camp by Line 2021
Solo/Duet/Trio Video Day with Jan
Friday, February 19 and Saturday February 20
Sign up for time slot at studio
Also for February/March practice dates – 2/7, 2/21, 2/28, 3/7, 3/21
Dress Rehearsal (Hastings Child Development Center Gym)
Friday, February 26 from 6:00-9:00 pm
Saturday, February 27 from 9:30 – 6:00 pm
Competition Dates
April 7-11: Hall of Fame (Roy Wilkins) – no PreComp
April 21-25: Midwest Starz (Monticello)
May 7-9: In10sity (Minneapolis)
May 21-23: Legacy (Roy Wilkins)
June 16-20: Midwest Starz Nationals (Wisconsin Dells)
Revue 2021 – 40th Anniversary Show
---
Competition Line/PreCompetition Line Practice Videos
PreCompetition/Competition Line Videos and Music
(password protected – check email for password)
---
Registration Ongoing
We are accepting registrations for non-competition classes!
Frequently Asked Questions and COVID Procedures
Non-Competition Classes
Basic Information Non-Comp Classes Non-Comp Class Schedule Non-Comp Class Registration Form
Pre-Competition/Competition Classes
Basic Information Pre-Comp Lines Basic Information Comp Lines 2020 Pre-Comp/Comp Class Schedule
Pre-Comp Registration Comp Line Registration COVID Waiver Solo/Duet/Trio Registration
---
Order Your Revue 2020 DVD today!
DVDs that were ordered over the summer have shipped and should be arriving soon. If you did not order one, you can still do so. Pre-show solo and duet performances and senior slideshows are included.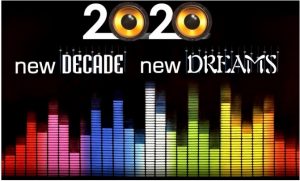 Online Order
---
Contact Us
Jan Barduson Tripp
Studio: 651-438-3690
Home: 651-437-1584
Email: janpirouette@comcast.net
2610 Industrial Court
Hastings, MN 55033