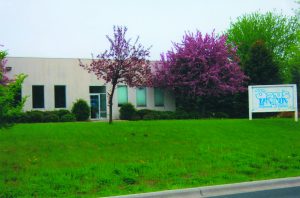 Jan built the 3,600 square foot dance facility to serve the needs of her students and parents.
The building features two large studios, each complete with sprung hardwood floors, mirrors, barres, and sound systems.
A central lobby with large viewing windows allows parents to view the classes and also allows the new students to see that their parents are watching over them.
A dressing area, two bathrooms and office complete the structure.

Outside, a large horseshoe driveway allows parents to drop their children at the front door and be quickly on their way. If guests want to visit, a large parking lot is available.